This popular discount grocery chain is one of the best places to get delicious vegan food. 
This German-based discount grocery chain expanded to the US in 1976 and since then, has slowly gained cult-following thanks to its innovative, house-brand products and affordable prices. Now with over 60 locations in California and more plant-based options than ever before, this store has us getting in on the craze and filling our carts with these 21 vegan goods.
How Aldi is innovating vegan food
Much like Trader Joe's, Aldi offers a plethora of private-label goods under its Earth Grown label that are exclusive to its chain of grocery stores. Think veggie burgers, hot dogs, meatless meatballs, vegetable pot stickers, and eggplant ravioli, just to name a few.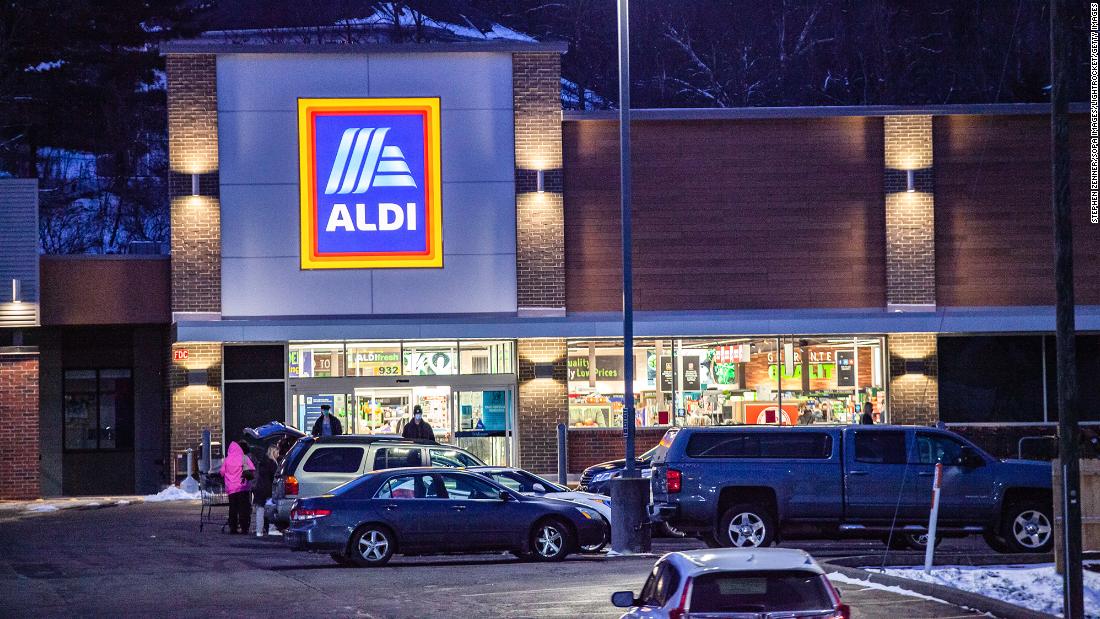 The chain's UK locations were among the first to tap into 2019's vegan chicken craze with the launch of its private-label meatless line, which included products such as No Chicken Burgers alongside Mae's Kitchen Vegan No Sausage Rolls and No Beef Burgers.
"The launch of our new vegan range is in response to our growing, ethically inspired customer base looking for delicious alternatives to meat, and is another example of our ongoing commitment to cater [to] all diets at everyday low prices," said Julie Ashfield, Managing Director of Buying at Aldi. And just this summer, the brand launched its own frozen, ready-to-heat version of chicken and waffles, again staying on trend with similar launches from brands as big as Eggos and Alpha Foods. 
They are also at the forefront of the vegan seafood trend with the European launch of German brand BettaF!sh's vegan "tunah" spread made from a blend of fava beans and ocean-grown seaweed. Its vegan tuna sandwiches launched at 4,000 ALDI stores last year, bringing consumers a more sustainable option to traditional seafood. 
** You can Read the Full text on VegNews **