Cultivated food
Umiami's Unilever Factory Takeover Will Put French Vegan Meat on the Global Map
France-based vegan meat brand Umiami has announced the acquisition of a Unilever factory to begin production of its "vegetable meat made in France."
Umiami says the 14,000 m2 factory, located in Duppigheim near Strasbourg, will begin production in mid-2023 and bring 65 jobs to the region with as many as 200 as it ramps up production. The acquisition comes after Umiami's $30 million Series A funding round last spring and the opening of its R&D Center in Ile-de-France.
France's Grand-Est region will support the project with €3 million in funding to help with the factory renovation. Umiami will also receive €7.4 million from the State to complete the financing for the site.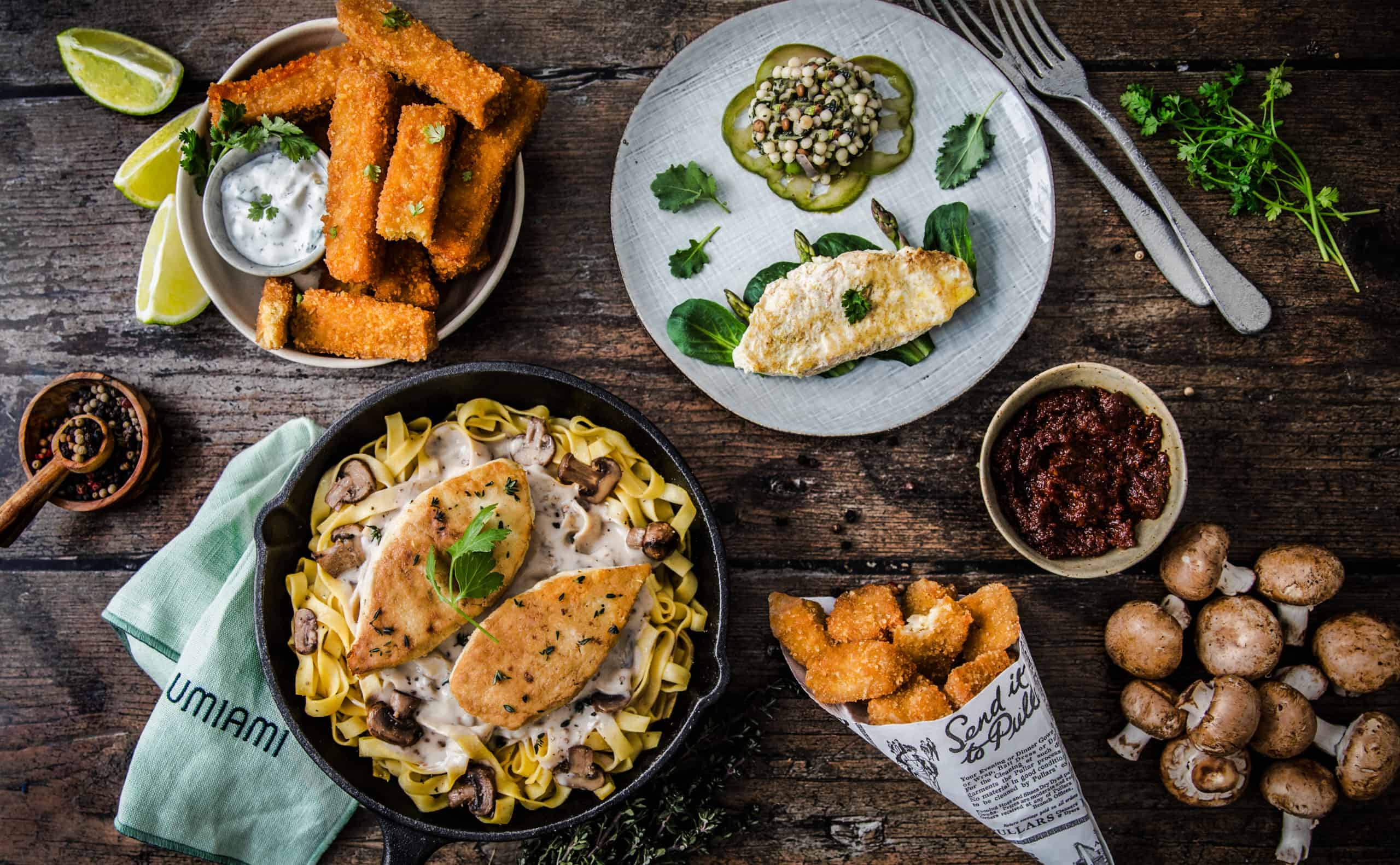 Could meat-loving France become the biggest producer of plant-based meat?
The site was formerly a production factory for Unilever's Knorr brand. Umiami says once it's updated, it will be the first factory in the world capable of producing any type of plant-based meat or fish at that scale level. It says it will be able to produce 7,500 tons per year initially, moving to upwards of 22,000 tons of whole-cut meat.
"All the local authorities welcomed us with extraordinary professionalism and enthusiasm, underlining the sacred union of all political sides to promote local economic and industrial dynamism," Tristan Maurel, Umiami's co-founder and CEO, said in a statement. "The industrial know-how of the region and the strategic positioning at the heart of Europe convinced us that Alsace was conducive to our development. We are delighted to be able to contribute to local job creation and national food sovereignty by establishing ourselves in Duppigheim."
"The products we offer are based on totally innovative technology. They must be perfect both for the taste pleasure and for their nutritional qualities and the regularity of the quality over time. The transition to industrial production could not support the slightest deviation. We tweaked it for months in our pilot plant for a result we can be proud of," said Reechad Benyahia, Umiami's Chief Operating Officer.
Umiami says its plant-based meat mimics meat "in every way" from taste and texture to color and juiciness. Its hallmark is umisation — a proprietary tech that allows it to produce whole-cut meat and fish with vegetable fibers serving up a texture similar to animal meat. The company says its vegan meat has passed muster with its native French consumers historically known for eschewing plant-based alternatives to meat and dairy.
France embraces plant-based food
Palates are changing in France as consumers become more interested in sustainability, a move being championed by the French government. The country has taken a firm stance on protecting its biggest export, French wine, by moving the industry toward more sustainable practices. It's aiming for 100 percent compliance before mid-century.
Food is not far behind. While the French still consume large amounts of animal products, sustainable alternatives are taking a foothold.
In October, Paris-based cultivated meat company Gourmey closed an oversubscribed €48 million Series A. In February, French supermarket chain Carrefour opened what it says is the first vegan butcher counter in the meat-loving country.
Precision fermentation cheese recently saw a boost, too. In September, Paris-based Nutropy announced it has raised €2 million in a pre-seed funding round for its novel precision fermented cheese expected to launch by 2025.