Cultivated food
Juicy Marbles' Whole-Cut Plant-Based Loin to Launch in the UK in Time for Christmas
The UK will launch Juicy Marbles by the end of the year
Juicy Marbles' latest plant-based meat product, a whole-cut beef-style loin, will be available for UK customers to purchase over the festive season.
"We're preparing a guide on how to use it for a delicious Wellington"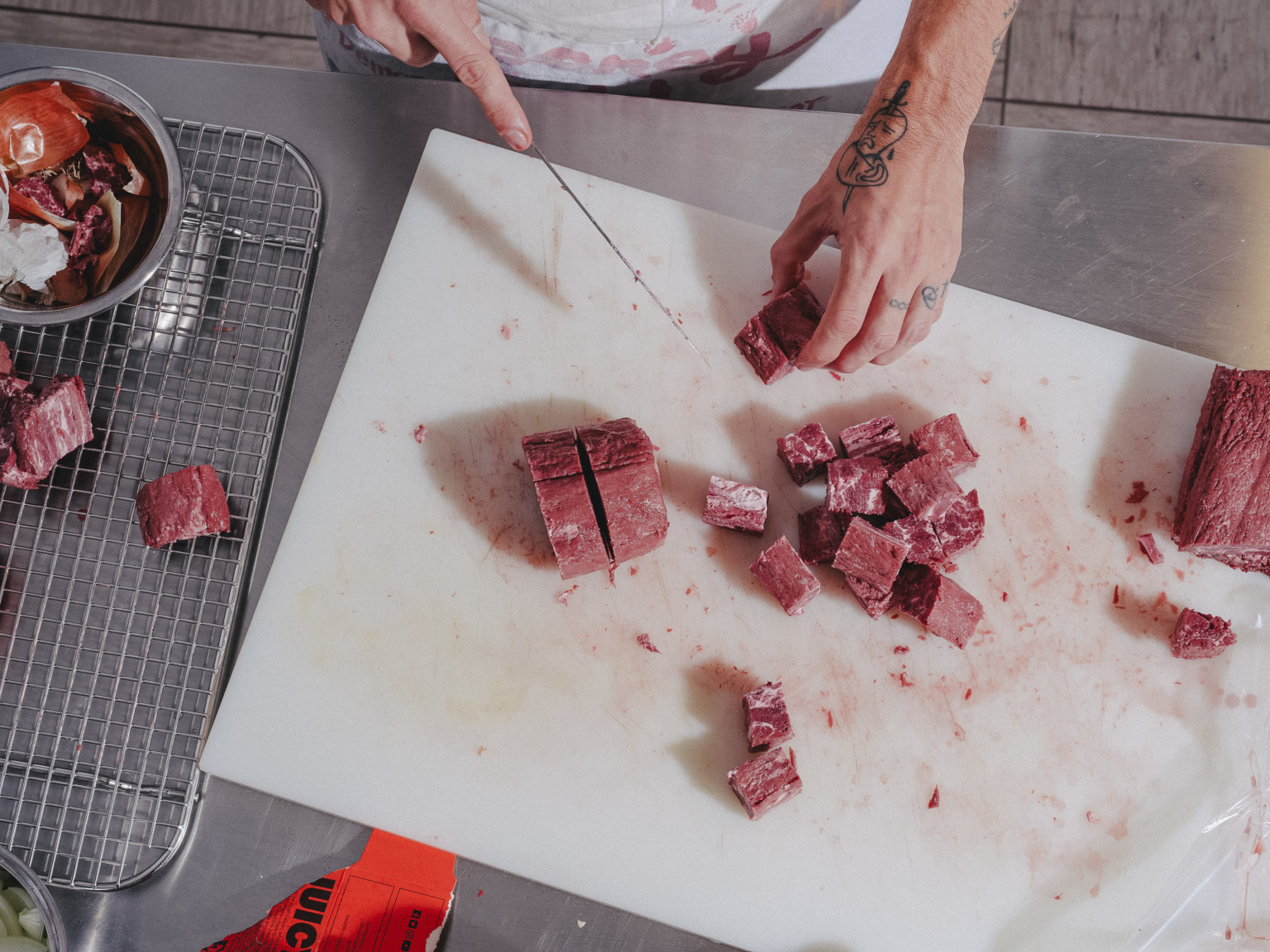 The beef-style loin, which according to the company is the "biggest piece of plant-based meat ever conceived", will go on sale via the company's website from December 1st.
You can read the full text on Vegconomist.