There are many industries that seek to change the world, but foodtech has a direct impact on more than just ourselves
AI will change the world. Fintech helps make the world go round. Semiconductors are what physically support our digital infrastructures. But there's one sector among Israeli high-tech that has risen above the ranks as perhaps one of the most altruistic and exciting ones yet.
The foodtech industry and the developments coming from it.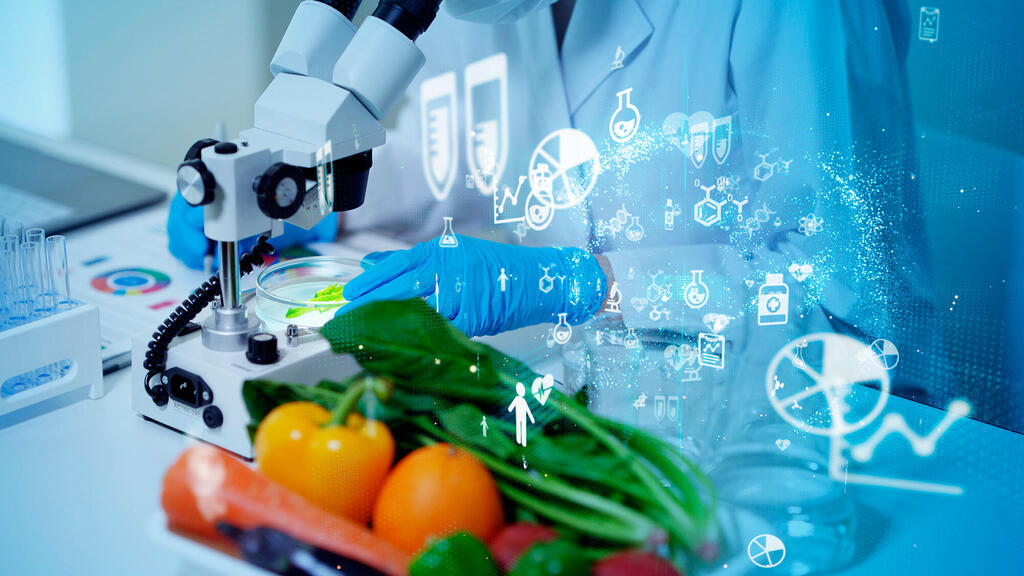 Foodtech has seen an explosion in recent years, in no small part because of the work Israeli companies are doing within it. Since 2020, more than $1 billion has been invested in Israeli alternative protein startups – with $623 million coming from private investors in 2021 alone, according to data provided by Good Food Institute Israel. Startup Nation is second only to the U.S, both in alternative protein and cultivated and fermentation startups. Roughly one-third of the world's foodtech investment goes to Israel.
"Foodtech is one of my favorites because food is one of the loves of life," said Israel Innovation Authority CEO Dror Bin during this year's FoodTechIL 2022 conference in Tel Aviv. The event took place earlier this month and welcomed 1,700 attendees from Israel, Asia, Europe, and America. Visitors saw 75 foodtech companies and got to experience the future of the food industry.
We attended the expo and saw firsthand how foodtech is offering healthy and environmental alternatives to the meat and dairy we eat each year. Companies like SavorEat and Redefine Meat produce alternative 'meats' that practically match the taste and texture of the real thing without the need to farm animals; Zero Egg makes an artificial egg that goes perfectly into a breakfast wrap without the added health risks; Plenty makes realistic vegan cheese based on almonds and cashews which omit preservatives, artificial flavors, and processed starches.
The future of food is filled to the brim with tech and innovation.
One of the reasons that foodtech is so exciting is because it hits a trifecta of causes that appeal to conscientious people: healthier foods that can avoid some of the risks associated with today's diets in western worlds; reducing the amount of CO2 and water waste produced when breeding animals; to save the lives of those who are only bred to be slaughtered as meat. If something can be good for animal welfare, the environment, and our own health, then there are few reasons to ever hesitate to embrace the innovation currently being developed.
Today, the companies producing these alternative foods generally appeal to the 'flexitarian' movement: those who admit they will not stop eating meat but wish to reduce their intake. And that's ok. Progress made to change the views of those who are skeptical to consume lab-grown or plant-based meat may take time. It is important to consider how the moral arguments in foodtech outweigh any initial skepticism that might occur.
It might sound sanctimonious, but the data speak for itself: Approximately 14.5% of Global Greenhouse Gas emissions come from the meat and dairy industry – something that can be reduced if we ate less meat. According to Redefine Meat, beef requires 15,500 liters of water per kilo of the end product, compared to vegetables, which require only 300 liters.
Eating less meat also directly impacts our health. It is not that we need to eat less meat entirely, but eating less bad meat can improve our health. Sodium, cholesterol, and fats found in processed foods will be avoided if consumers decide to pivot to affordable alternative meats that can be easily replaced.
Israel being the second-biggest foodtech hub also means that its religious community can one day try the sacrilegious cheeseburger. By replacing either the meat or dairy (or both), those who follow religious dietary requirements can expand their menus. There might be questions raised about adapting a food diet that has been followed for thousands of years, but the ability to do so will be there for each individual.
I love meat as much as anyone. I find it hard to look at a menu and not order the dish with the meatiest option. But I find it harder to look around at what is happening in Israel's foodtech sector and not be inspired by what the future holds. An industry that aims to improve the personal, social, and global lives of society is good, actually!
For now, I look forward to one day looking at a menu and wondering why we ever needed meat at all.