Cultivated food
Vegan Laughing Cow Cheese Is Finally Here. Get It at All 500 Whole Foods Stores Nationwide.
With vegan versions of Boursin and Babybel on store shelves, Bel Brands completes the vegan cheese trifecta with the launch of Laughing Cow Plant-Based. And it's not done innovating yet. 
It's hard to argue with the French when it comes to cheese expertise, harder still with a company like Bel Group—headquartered near Paris—which has been in the cheesemaking business for 150 years. Yet, even the most die-hard of cheese companies know that modern consumers are seeking something new, be it vegan cheese or cheese made without harming animals or the environment. 
Over the last few years, Bel Brands USA—the French company's US arm and makers of popular Babybel, Boursin, and The Laughing Cow cheeses—has been busy reformulating many of its core products with new, innovative ingredients and techniques.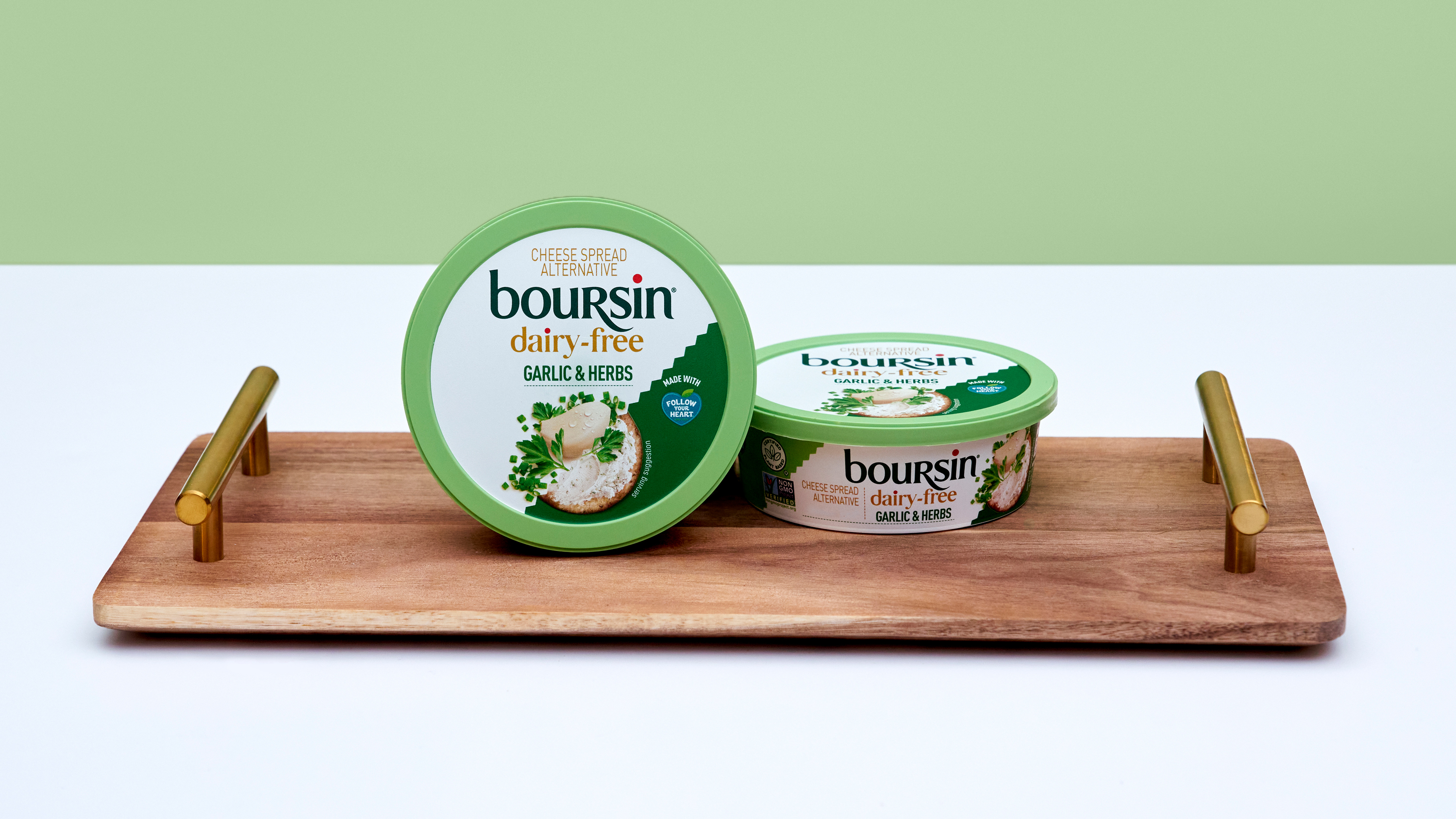 It has also been delving deep into its exploration of precision fermentation, a biotechnology-based around microbes that stands to transform the way cheese is produced entirely.  
"As a cheese company, Bel Brands USA has leveraged our unique, longstanding history and expertise to achieve the delicious flavor and texture consumers expect to taste with dairy cheese alternatives, but have struggled to find on shelves until our offerings," Florian Decaux, Plant-Based Acceleration Director, Bel Brands USA, tells VegNews. "With several hugely successful products on shelves to date, we've continued to develop our capabilities and expertise outside of the dairy cheese industry."
"It can be challenging to replicate dairy-based cheese, but given our company history and knowledge in what makes cheese cheese, we're uniquely positioned to address these challenges and are proud of how far we've come and are excited for future innovations that will move the industry forward," Decaux says.
And Bel Brands' innovations are coming in hot. Today, the company is proudly announcing the long-awaited launch of The Laughing Cow Plant-Based, a vegan version of the company's iconic snacking cheese wedges. 
Individually wrapped in foil with a red pull tab just like the original, the new Laughing Cow Plant-Based is rolling out to Whole Foods Market locations nationwide this month where two flavors, Original and Garlic & Herb, will be available for $5.49 per eight-wedge pack.   
** Click here to read the full text **