Cultivated food
'Industrial Meat is Responsible For Irreversible Damage' – Chloe Sorvino Talks New Book Raw Deal
An interview with Chloe Sorvino, financial journalist, Forbes Food & AG editor and author of Raw Deal: Hidden Corruption, Corporate Greed, and the Fight for the Future of Meat, a new book that takes an in-depth investigative look into the mafia-like world of Big Meat in the US.
Sorvino's book is particularly relevant given the industry's reckoning during Covid-19 when supply chains were so broken that meat supermarket shelves were empty and slaughterhouse workers found themselves in dire conditions, not to mention the ever-growing link between meat consumption and the climate crisis. Raw Deal is a shocking and page-turning read that exposes the many ills that plague neat corporations in the US, including price-fixing, elite power grabs and a systemic lack of transparency, with NYU Professor of Nutrition Marion Nestle calling it "a must-read for anyone who cares about where our food comes from".
Sorvino talks to Green Queen's Sonalie Figueiras about what surprised her most whilst researching the book, whether consumers have any choice when it comes to the meat they buy, what role alt protein can play in the future of meat and why regional supply chains are key for food security.
What surprised you most whilst researching this book?
Chloe Sorvino: Even though hoards of startup founders are drooling over the idea of dethroning industrial meat, the top meatpackers continue to control massive amounts of power and profits, at the detriment of producers and consumers. Business is booming, while we are running out of time to solve the problems of today's meat industry — even though it's crucial that meaningful gains for more accessible and wholesome protein are made before the end of the decade.
The climate clock is ticking. Industrial meat is already responsible for irreversible damage, and the system which produces America's meat, as is, needs an overhaul. Community-based solutions need a chance to work out the operational kinks before systems are further put to the test as the planet warms more.
A lot of the book is about this connection between meat, politics, power and profit. Can you talk more about this? 
Chloe Sorvino: The meat industry has amassed power and profits and has even minted billionaires while funding lobbying that makes it harder for independents to compete, as well as against regulations that aim to prevent environmental destruction.
Yet, the systems of production underpinning the meat industry have harmed the long-term health of the communities, often Black, Latinx or Indigenous, who live near part of the meat supply chain. At the same time, there's persistent hunger, antibiotic resistance, soil erosion and water pollution spreading. Workers are put in harm's way, and animals live in inhumane conditions. In a world where industrial meat passes the costs down the line, someone along the way pays the price. 
If you could remake the protein industry from scratch, what would you prioritize?
Chloe Sorvino: Regional supply chain networks that support the communities surrounding them. That means infrastructure built so that traditional techniques — which require less processing and additives — can thrive from a network of local purveyors and producers. That would be for plant-based foods and preserving regional grains, tubers like potatoes and mushrooms, as well as for meat products from pasture-raised farms in the area. I'd prefer the meat to be a small amount of total production, and for the farms that exist to focus on reinvigorating land degraded by industrial agriculture and decades of monoculture.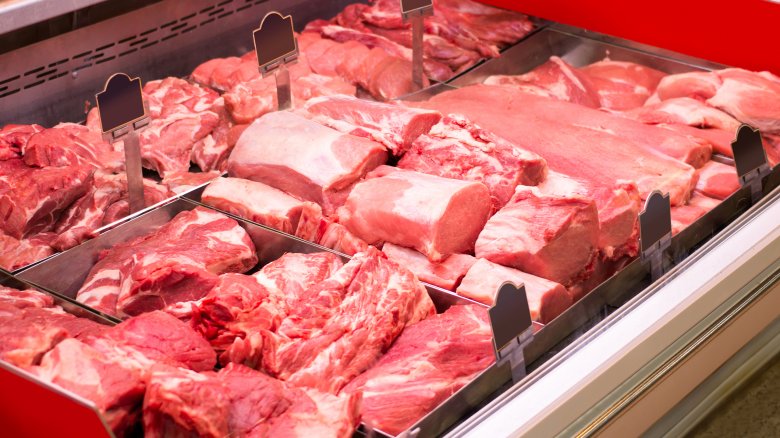 There's a whole host of specifications I'd like to see these operations adhere to, from adaptive grazing to no antibiotics used. I'd also prioritize repurposing subsidies, along with systems of production and distribution, to create a public food sector that would help communities withstand crisis, and especially climate-inflicted crises. The bottom line is that livestock operations of confinement, pollution and antibiotics use must come to an end. 
** Click here to read the full interview **