Cultivated food
From indoor agtech to blue food: Startups to watch at the Asia-Pacific Agri-Food Innovation Summit
30 startups accelerating the transition to a climate-smart food system will showcase their innovations at the Asia-Pacific Agri-Food Innovation Summit in Singapore, Oct 31-Nov 2.
Working with the GROW Impact Accelerator, Enterprise Singapore, The Trendlines Group and The Yield Lab Asia Pacific, the summit will showcase innovative early-stage companies, who will present their wares during the daily pitching hours and in the startup arena.
Operating in a range of fields from biopesticides and farm robotics to cultivated meat, startups taking part in the event include:
Agtech: Agros (Singapore), Bloomfield Robotics (USA), Ecophage (Israel), Gra&Green (Japan), Hillridge Technologies (Australia), Plantae Bioscience (Israel), Polkinghornes (Singapore), and Rainstick (Australia) – with solutions ranging from solar water irrigation systems and biodynamic farming airdomes to farm robotics, weather-based insurance platforms, crop intelligence systems, biopesticides and novel variable electric field technologies, fully biodegradable BHPV plastics, and more sustainable beef production systems.
Foodtech: Allium Bio (Singapore), Allozymes (Singapore), Biotic (Israel), Fisheroo (Singapore), Forsea (Israel), Jimi Biotech (China), Microharvest (Germany), Prefer (Singapore), Reewild (UK), and Solveat (Israel) – offering new developments in cell-cultivated meat and seafood, biomass fermentation, functional ingredients, customized enzymes, next-gen bean-free coffee, and climate tech platforms.
Indoor agtech: Aerospring Hydroponics (Singapore), Agroscout (Israel), Ag-Uni (South Korea), Avisomo (Norway), Mpw Technologies International (Singapore), and Vgreens (Germany) – with modular vertical farming systems, automated vertical farms, AI and gene-editing technologies, low-pressure hydroponics, and energy-efficient lighting.
Blue food: Biofishency (Israel), Insectta (Singapore), Luminis Water Technologies (Singapore), Peptobiotics (Singapore), Seadling (Malaysia), and Seaweedery (Australia) – presenting functional seaweed, marine and insect extracts for feed and food, microbiome analysis and eDNA, water treatment solutions, and synthetic biology alternatives to antibiotics.
The Thai Union Innovation Challenge
Three finalists—Ingrediome (Israel), 350ppm Biotech (Germany), and Oceanium (UK) in the Thai Union Innovation Challenge for startups developing novel ingredients and applications from ocean-derived ingredients will also pitch their solutions live on stage, with the winner securing mentorship and R&D support from Thai Union's global innovation team.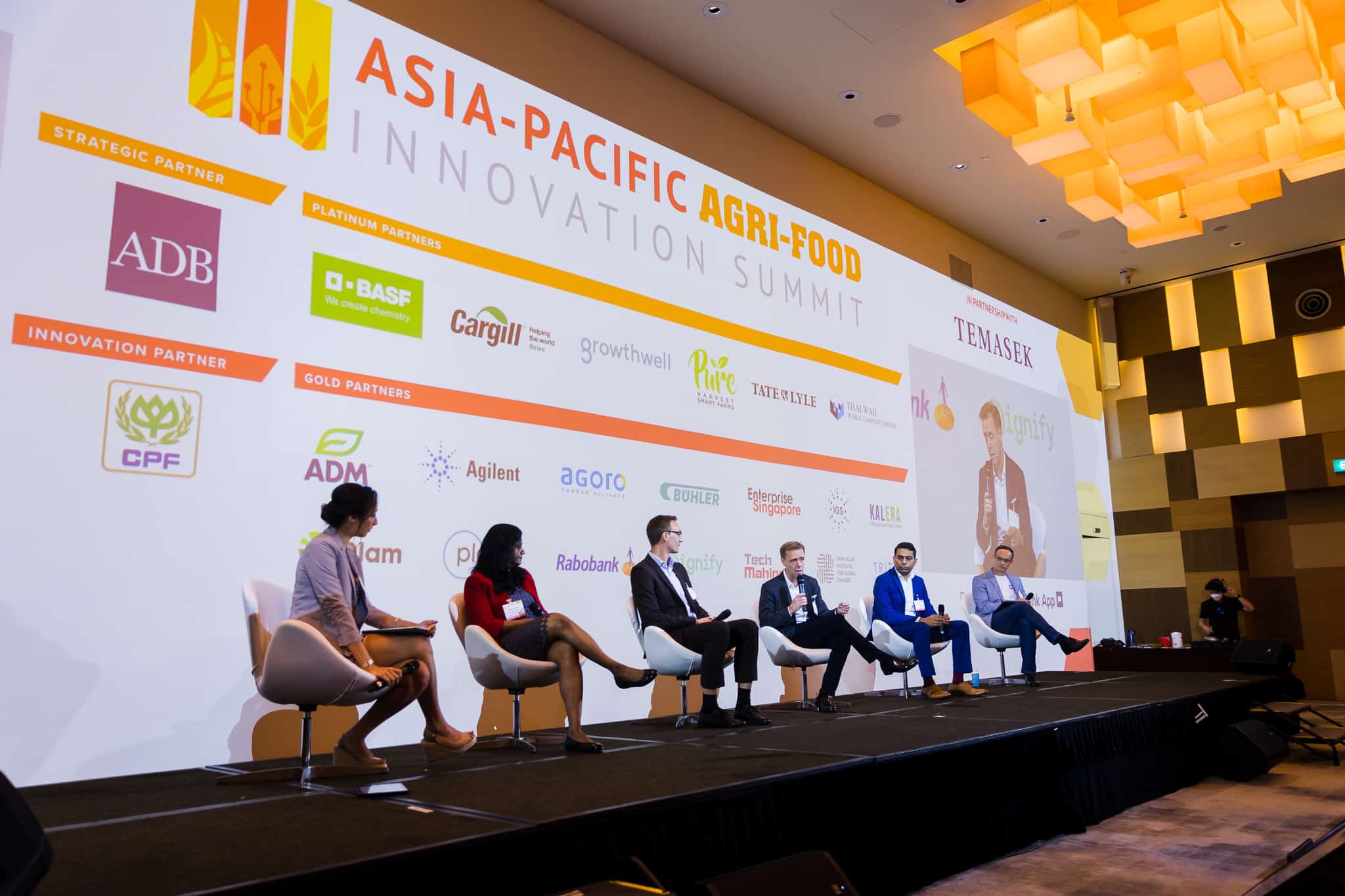 ** Click here to read the full-text **