With meat consumption on the rise in India, local experts and startups are increasingly turning to lab-grown meat to curb greenhouse gas emissions from livestock farming.
The last few years have seen a growing interest around cultured meat, also known as lab-grown meat, which is produced by culturing animal cells in a lab. This has also been the case in India – one of the world's largest meat consumers. 
According to data from the National Family Health Survey 5 by India's Ministry of Health and Family Welfare, close to 77 percent of India's population eats fish, chicken and other types of meat. The survey also discovered that 83 percent of men and 71 percent of women are non-vegetarians.
And as India's population continues to grow, so does its appetite for meat. Data provided by the Organisation for Economic Co-opeartion and Development states that chicken is the most sought after meat by Indians, with around 3.96 million tonnes of chicken consumed in the country in 2020 alone. This was followed by Buffalo, Sheep and Pork, of which roughly 1.05, 0.72, and 0.3 million tonnes were consumed, respectively, in the same year.
This uptick in meat consumption been leading to an increase in greenhouse gas emissions in India- specifically carbon dioxide, methane and nitrous oxide, all of which are major contributors to global warming.
According to a joint report by the Vasudha and Shakti foundations, Indian livestock is responsible for the annual emission of over 200 million tons of CO2 into the atmosphere.
Scientists and researchers are now looking for alternate sources of protein, one of which is culture meat.
As part of this effort, the animal advocacy organisation Humane Society International (HSI) India and the Centre for Cellular and Molecular Biology (CCMB) in Hyderabad have teamed up back in 2019 in order to advance 'clean' meat technologies while uniting regulators and start-ups under one roof.
At the launch of the project, CCMB director Rakesh Mishra said that "while technology exists to multiply literally any type of cell, including mammalian cells, the scaling up of the same in an economically affordable manner as a meat substitute remains a major challenge.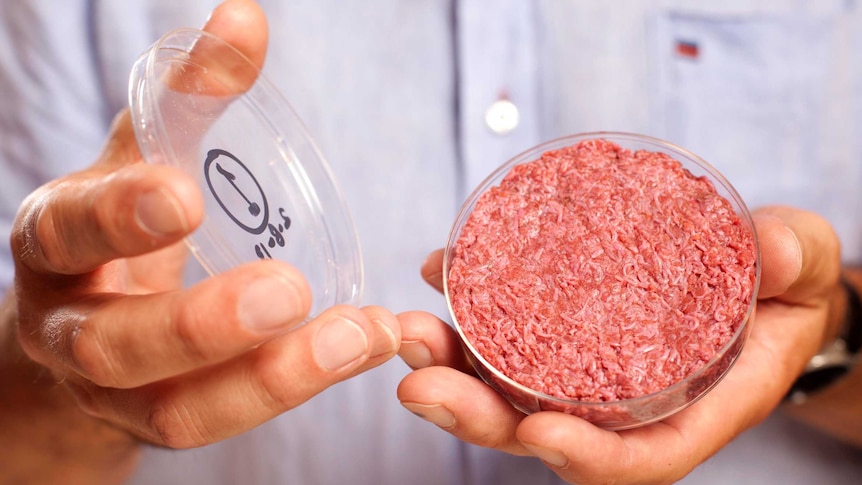 "There may also be cultural and social factors that will need to be addressed for this to be socially acceptable."
The project, which is the first government-sponsored initiative of its kind, is expected to produce its first lab-grown meat by 2025.
** Click here to read the full-text **