Cultivated food
At the ongoing ZGC Forum, Chinese scientists display 3D-printed cell-cultivated meat
By GT staff reporters
Chinese scientists showcased cell-cultured meat production technology at the ongoing 2023 Zhongguancun (ZGC) Forum in Beijing, through which different kinds of meat could be produced artificially such as pork steaks and chicken breasts, media reports said on Sunday.
Using this technology, researchers can extract muscle stem cells from poultry or livestock, cultivate them into muscle cells in vitro, and then 3D print them into "pork steaks" and "chicken breasts." The nutritional content of the cell-cultured meat is no different from that of ordinary meat, local news outlet Beijing Daily reported.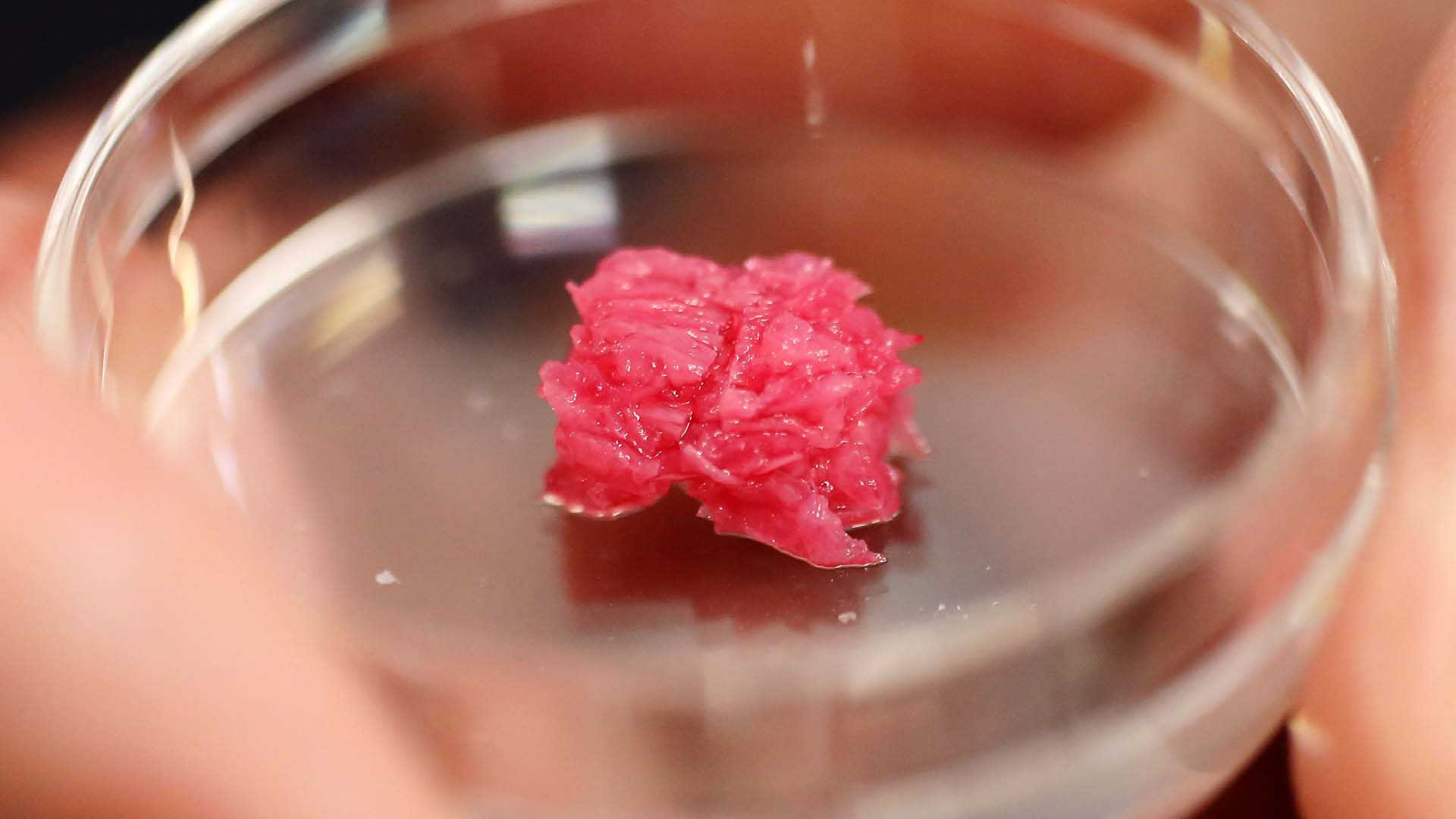 The technology was developed by the China Meat Food Comprehensive Research Center and showcased at the six-day ZGC Forum, a state-level platform for global technological exchanges and cooperation, which kicked off on Thursday.
With a raw material of pure animal cells, the cultured meat is fundamentally different from plant-based meat. The products will be all animal protein, the report said, citing Li Shilei, a senior engineer from the research center.
"We extract and freeze the muscle stem cells of poultry and livestock, and then take them out for culture and expansion when needed," Li said, adding that the nutrition and taste of the products can be customized according to the needs of different markets.
The cultured meat has similar morphological and sensory characteristics of real meat, and there will be no food safety issues such as residue from veterinary drugs, Li said.
A small-scale production line for the technology is being established in Beijing, and the construction of a pilot scale plant – a pre-commercial production system – is under preparation as well, with an estimated annual output of 10 tons in the future, Li disclosed, noting that such a production scale is still far from commercialization.
** Click here to read the full-text **