With the holidays upon us, it's time to get creative with your party planning, and nothing will impress your guests more than a beautifully curated cheese board. But perhaps this year you've decided to go vegan, taking animal products — including cheese, meat, and bee products like honey and honeycomb — off the (literal) table. What's a host known for fabulous food supposed to do?
Take the best elements of the traditional cheese board, and transform it into a cruelty-free — and more sustainable — platter of deliciousness that will have your omnivorous friends begging you to tell them what they're devouring.
Williams Sonoma lists six categories of foods every cheese board needs: crackers/bread, meat, cheese, sweets, salty foods, and edible aesthetic elements. Other than the meats and the cheese, many of these foods are often already vegan. And since plant-based food saw a 6% growth in sales in 2021, according to the Good Food Institute, it's easier than ever to find animal-free meats and dairy products.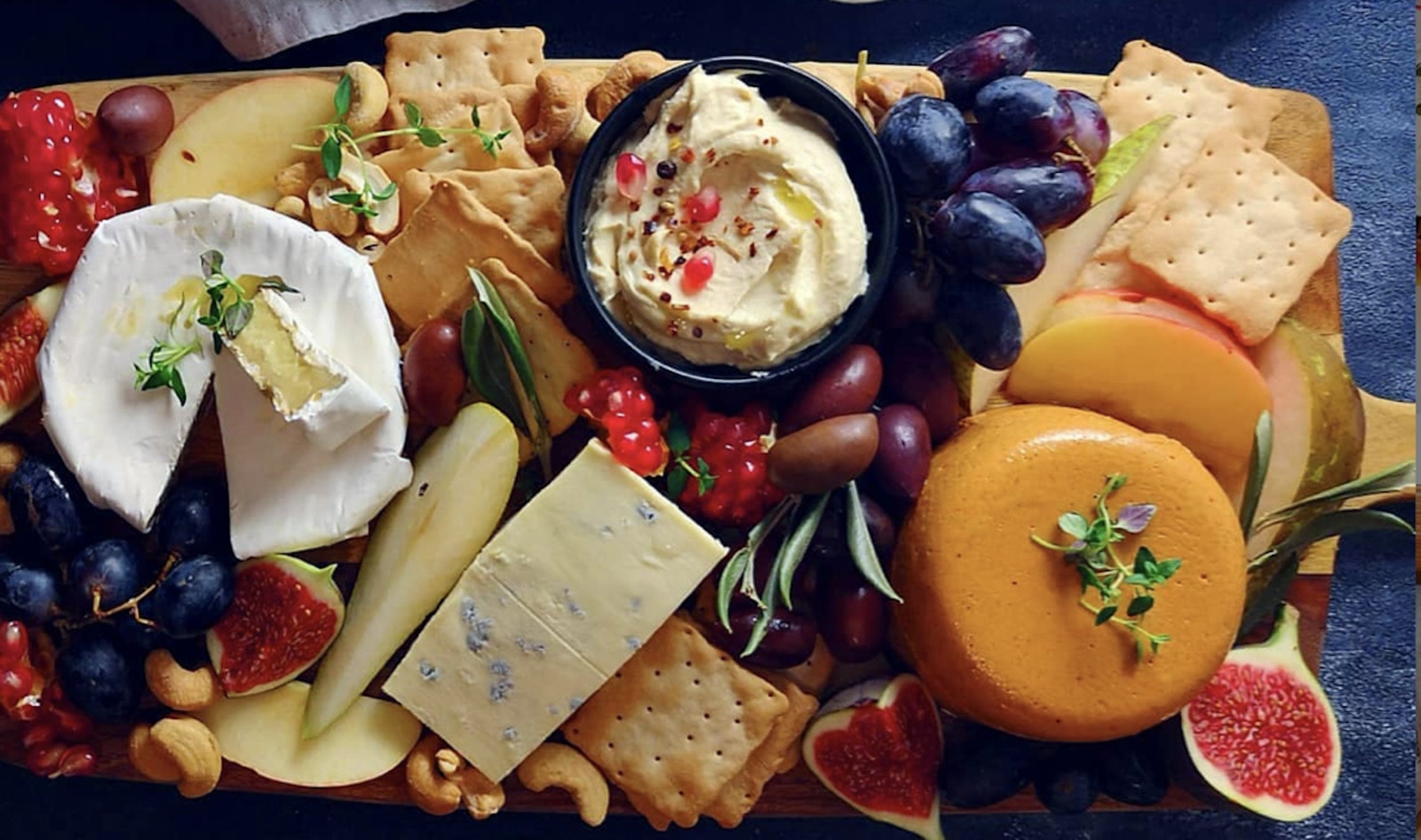 ** Click here to read the full text **