Swiss alt meat brand Eatplanted has partnered with Max La Manna, an award-winning chef and digital creator, to raise money for UK anti-hunger charity Feeding Britain.
La Manna, who specialises in low-waste cooking, used Eatplanted products to prepare a three-course plant-based Christmas dinner. Guests enjoyed a starter of Festive Orange and Cranberry Pulled Pork with Couscous and Pomegranate, followed by Roasted Chicken with Roasted Potatoes and Sticky Glazed Carrots as the main course. Dessert was Chocolate Délice with Candied Chestnut & Mandarin Sorbet.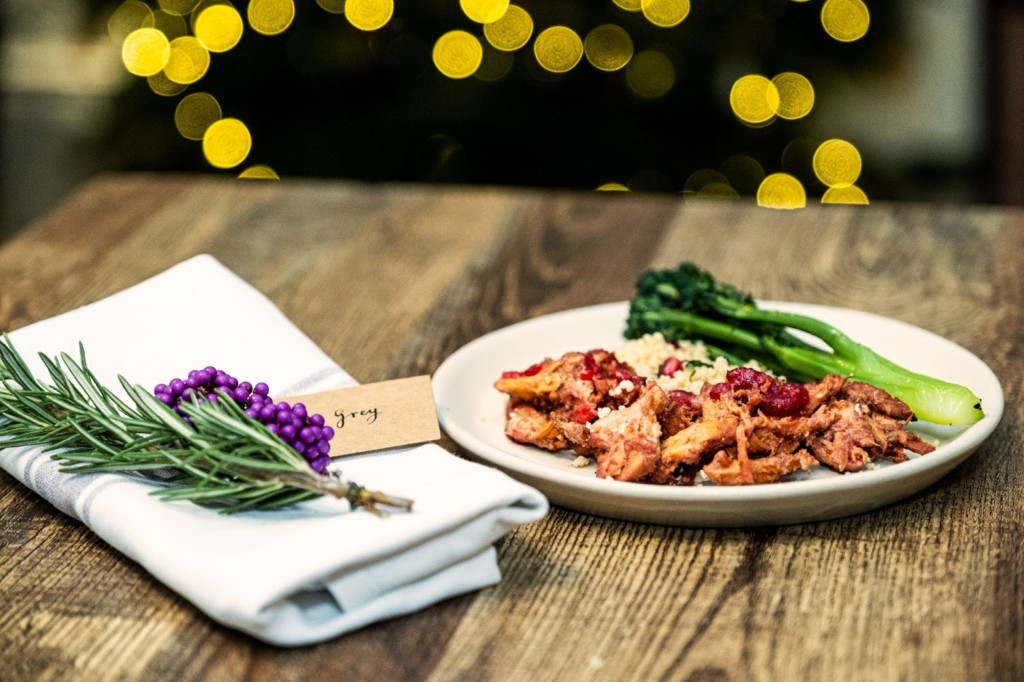 "Creating a Christmas dinner that has plant-based eating and low waste at the heart of it is my kind of dinner, and being able to support people in the UK through Feeding Britain makes hosting this dinner even sweeter," said La Manna.
All profits from the event — which took place at London venue Carousel — will go to charity, supporting Brits who are struggling with the cost of living crisis.
Eatplanted in the UK
Eatplanted first arrived in the UK in February of this year, initially launching via its DTC online store. Two months later, David Lloyd Fitness began using the brand's plant-based chicken in some of its dishes.
Eatplanted secured its first UK retail listing at Planet Organic in June, before rolling out at 50 Holland & Barrett locations last month.
"We all need to think about a sustainable food chain and that's why Eatplanted upcycles food by-products like sunflower seeds to make our mouthwatering pulled pork — Max is a perfect partner to highlight this through his low-waste approach. We also need to make this time of year more sustainable for others, so we are proud that we've been able to give back to families who need support through Feeding Britain," said Eatplanted's Matt Done.