Cultivated food
Foodtech: Q&A with Daan Luining, co-founder and CTO of Meatable
Written by Edmund Wee 
The cell-cultured meat startup aims to make cultivated meat more accessible to the wider public.
Meatable is a Dutch food tech company that creates cultivated meat that not only looks and tastes like traditional meat but has a similar nutritional profile.
The startup recently announced its partnership in Singapore with ESCO Aster, a Singaporean food manufacturer to produce cultivated pork, including dumplings and sausages, for consumers.
KrASIA chatted with Daan Luining, co-founder and CTO of Meatable.
This interview has been consolidated and edited for brevity and clarity.
KrASIA (Kr): How did the idea of setting up Meatable come about?
Daan Luining (DL): Meatable was founded in the Netherlands by Krijn de Nood (CEO), myself, and Dr. Mark Kotter (principal inventor of opti-ox technology) in 2018, with the aim of producing cultivated meat that not only looks and tastes like traditional meat but also has a similar nutritional profile.
This is to serve the planet's growing appetite for meat without harming people, animals, or the environment.
Kr: Why partner with a company in Singapore?
DL: Singapore is a global leader when it comes to cultivated meat. It was the first country to approve the production and sales of cultivated meat in 2020 as part of its 30 by 30 strategy, which aims to build its agri-food industry's capability and capacity to produce 30% of the country's nutritional needs locally and sustainably by 2030.
As ESCO Aster is the first and only production facility in Singapore with regulatory approval to produce cultivated meats, we decided that a partnership would be the best way to launch in Singapore.
ESCO Aster also shares our belief that cultivated meat will have a positive impact on the global meat industry, and that is helping to drive our partnership.
In short, we'll benefit from their expertise and facilities without having to build our own at the beginning. It also gives us the opportunity to launch our products faster into the market.
We're taking things step by step for now, and we want to scale in a sustainable way.
Kr: Any reason why Meatable is making its foray into Asia with cultivated pork?
DL: The global dumpling market is poised to grow by USD 4 billion between 2021 and 2025. To serve this demand, we are working closely with Singaporean chefs to develop pork specifically for the Asian market.
The aim is that Meatable's dumplings and other cultivated pork products, including sausages and minced meat, will be the perfect choice for local partners in Singapore and the wider Asian market who are looking to diversify their consumer offerings with a tasty, healthy, cultivated meat which is produced locally while staying true to the local cuisine.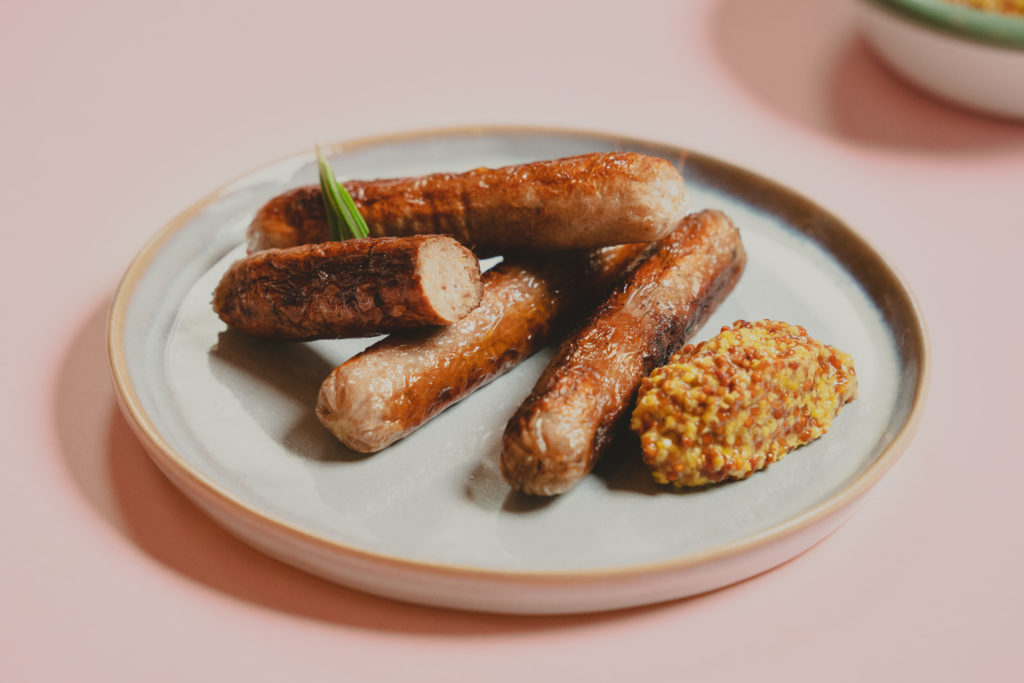 Kr: How different is cultured meat from other meat variants, such as plant-based meat?
DL: We take one cell from the umbilical cord of an animal and combine it with our opti-ox technology to grow cultivated meat. Therefore, no harm is done to the animal.
Cultivated meat tastes, smells, and has the same texture as real meat but without the negative impact on the planet and animals.
On the other hand, plant-based meat is not real meat—it uses ingredients derived from plants to mimic the properties of meat to a certain degree.
You can read the full interview on Kr ASIA.