Best known for its barista milk alternatives, UK brand Minor Figures has expanded its range with two varieties of all-purpose oat milk.
While the brand's barista range is aimed at specialty coffee, the Everyday oat milks are designed to be suitable for all applications, including cereal, hot drinks, and smoothies. Everyday Oat contains no added sugars and is fortified with calcium and vitamins, while Everyday Oat Light is similar but made with less oil to lower its fat content.
The range made its debut at 250 Waitrose stores in June, before launching at all Holland & Barrett locations nationwide. Now, the oat milks have launched at 300 Tesco and 400 Morrisons stores, and are expected to be available via Ocado in the near future.
"We're really pleased to have secured the support of Tesco and Morrisons for our Everyday Oat M*lks as we continue to drive distribution for the range," said Minor Figures co-founder and CEO Stuart Forsyth. "We pride ourselves in making innovative products for oat m*lk lovers, baristas, and a better planet. The new listings mean we're not only able to further establish the brand in this new space in the supermarket, but offer an even broader consumer base our fortified product which contains vitamins and minerals that are commonly lower as part of a vegan diet."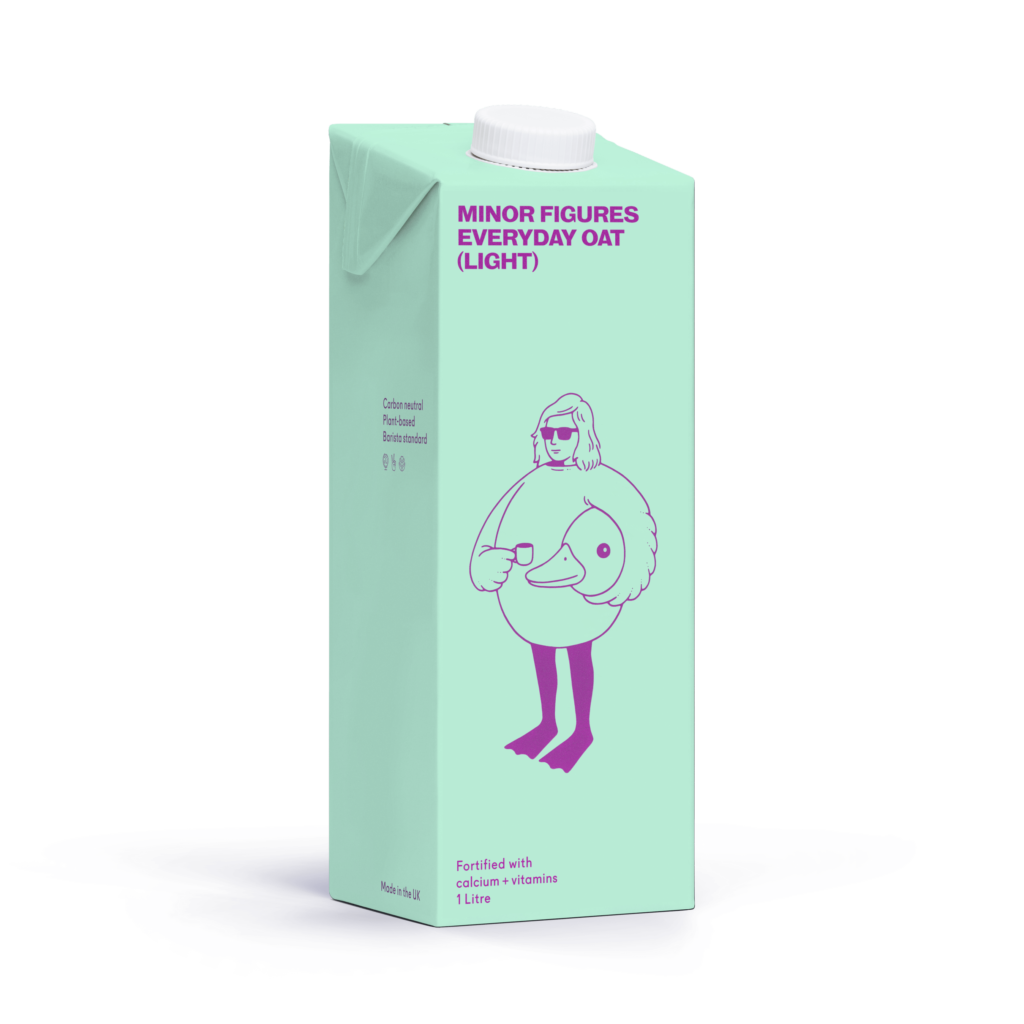 Fastest-growing alt-milk brand
Minor Figures is now said to be the UK's fastest-growing plant-based milk producer, with 100% YOY growth predicted in March of this year. Available in over 40 countries, the brand has been carbon neutral since 2018 and became B Corp certified in April 2022. Two months later, Minor Figures raised an undisclosed sum from Danone Manifesto Ventures and David Yeung's Green Monday Group.
"As more consumers continue to shift away from animal-based products, we're confident that the plant-based category will continue to grow at a pace rarely seen in the wider Food & Drink category," Ben Vear, EMEA General Manager at Minor Figures, told vegconomist. "It's amazing to see buying behavior shifting away from meat and dairy and to see so many people becoming increasingly more open to welcoming plant-based foods into their lives."