FoodTech's impressive surge has stalled in 2022, but the M&A slowdown is only a blip, with the wider sector gearing up for an imminent boom
Food technology (FoodTech) has been used to speed up and enhance food production – in terms of manufacturing, storage, and distribution – for hundreds of years. Think about the use of roads, water, and, more recently, rail to distribute food. The 20th century also gave rise to domestic fridges and freezers.
The world, however, is reaching the point where conventional methods of feeding humanity aren't enough. Across a wide and deep spectrum, FoodTech is flexing its power, with new ideas tested and successes growing in number. Thousands of companies operate in the FoodTech sector, in hundreds of different ways. With food so essential to our lives, and the sector so vibrant that mergers and acquisitions (M&A), too, are inevitable.
Despite a rampant surge across all metrics in 2021, the industry is undergoing somewhat of a slowdown this year – with the war in Ukraine and other factors leading to a cooling off in investment and M&A activity. There are plenty of reasons to believe, however, that this is simply a blip, with the industry set to undergo another impressive period of growth.
FoodTech is a rapidly growing sector
For most of us, FoodTech spans areas like distribution, genetically modified crops (not just in agriculture but also in livestock and fishing farms), the production of synthetic foods, and app-based ordering and delivery. 
In reality, the sector is much more vast. The UK's Food Standards Agency examined the breadth of the technologies that will shape the UK food system, identifying six fields of technology with implications for the industry, consumers, food safety, and regulation:
Food production and processing, including indoor farming, 3D food printing, food side, and byproduct use, novel non-thermal processing, and novel pesticides
Novel sources of protein such as insects, for both human consumption and animal feedstock 
Synthetic biology, including lab-grown meat and proteins 
Genomics applications along the value chain for food safety applications, and personal nutrigenomics 
Novel packaging such as active, smart, biodegradable, edible, and reusable solutions
Digital technologies in the food sector to support analysis, decision making and traceability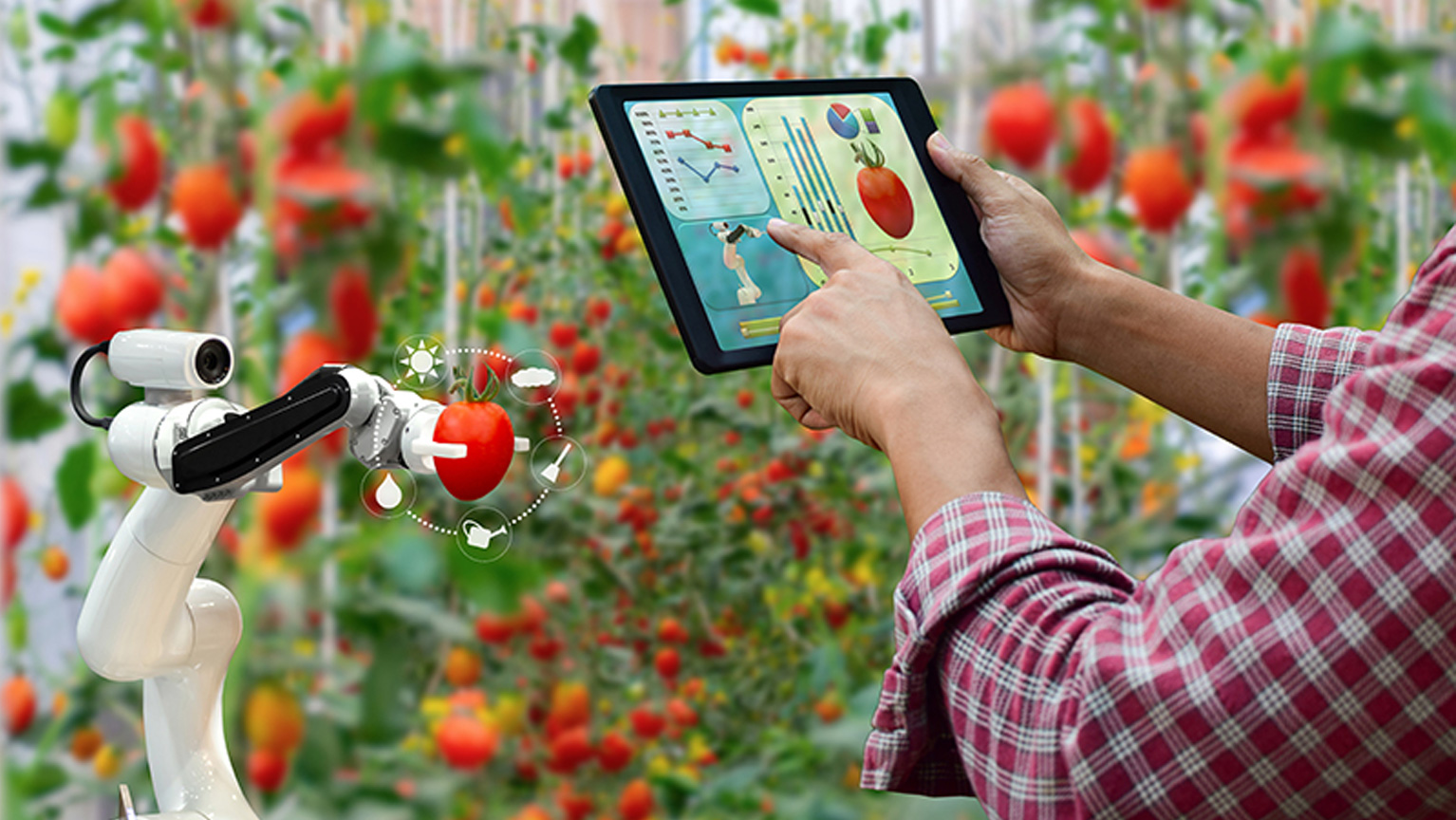 The report is a fascinating primer, but even just glancing at that list illustrates how broad and deep this sector already is – and it's growing fast. According to Forward Fooding, an organization dedicated to helping FoodTech entrepreneurs access funding, $50.4 billion (roughly £42.4 billion) was invested in the sector in 2021 – a 67% increase against 2020. 
The FoodTech unicorns making waves 
A vibrant and growing sector will inevitably lead to M&A activity, although it's a complex picture. Venture capital into the sector was somewhat down in early 2022, due to the Russian war in Ukraine, according to Dealroom, a provider of intelligence on startups and tech ecosystems. Growth was huge in 2021, nonetheless, and 2022 is still showing some strength with the overall FoodTech industry valuation up considerably against the end of 2020; data from Q3 shows the industry is valued at $1.3 trillion. A general result of the slowdown is that IPOs are stagnant, but smaller-cap M&As are still taking place as the sector continues to consolidate.
Yet, there are some firms in the FoodTech sector whose size may make them unattractive to takeovers or mergers, especially from within the sector itself. This year, DigitalFoodLab identified 55 FoodTech unicorns in Europe, including 23 new unicorns in 2021 alone. More than half (58%) of the unicorns identified are in the food delivery sector, but there are others including in the AgriTech, food science, robotics, packaging and supply chain sectors. 
"The consistency of speed at which startups become unicorns, combined with the acceleration of the number of new FoodTech startups and the amounts invested in the ecosystem, let us think that we can expect many more unicorns in the years to come," according to the organisation's report. "Indeed, investments in the ecosystem more than doubled globally in 2021. We can then expect that from 23 new FoodTech unicorns in 2021, we will have at least 50 or more new unicorns per year in three to five years".
Success doesn't make these companies unattractive inherently and is also likely welcomed by the entrepreneurs who founded these ventures. This level of growth, however, and inflated valuations might be a "double-edged sword". Indeed, financing a takeover or merger with a billion-dollar company requires serious financial input. Either these companies must be acquired by other deep-pocketed unicorns, or they must exit into the public market – through IPOs – which has the disadvantage of shareholders not accepting "anything less than stellar growth for companies with high valuations". The other route is sourcing a takeover from a large entity outside the sector altogether.
FoodTech needs altruism over the profit motive
Should the largest FoodTech firms attract attention from companies outside the sector itself, it might mean a change of emphasis. Startups with more altruistic ambitions of investing to address the problems that sparked them into life might evolve into profit-motivated entities that exist to reward owners and shareholders. This remains speculative but is worth considering as the sector continues to grow. 
Prospects for the future growth of the industry are, regardless, very strong, because the demand for new systems and technology to manage food will only continue to grow. By 2050, two-thirds of the world's population will live in cities and will consume 80% of all food produced, according to the Tony Blair Institute for Global Change. Its paper discusses how cities can work harder on generating their own food – with some strategies relying on technology and others focusing on more conventional measures.
It's clear our need for better use of technology in food production, management, distribution – and the rest – is not going away. It's also inevitable that FoodTech firms will be of different sizes – from small and hyperlocal to multinational – and finance will range between charity and social-based models right through to large corporate entities. Unicorns matter as much as small social enterprises in the scheme of things, but so does the motivation, namely the reinvestment of profits back into core activity. As the sector matures, it will be interesting to see how FoodTech's finance models develop.