Cultivated food
The future of meat is going to be exceptionally tasty: Interview with CTO and co-founder of Meatable, Daan Luining
Our diets are changing. Over the past few years, there has been somewhat of a food revolution happening with plant-based diets soaring in popularity, the rise of cultivated meat and new, innovative approaches to food production.
It's a movement driven by startups and disruptive foodtech entrepreneurs, and, it's serving up fresh ideas for European cuisine. Meatable, founded by Daan Luining and Kirjin de Nood, has been one of the key players in the growing foodtech space since 2018.
The startup is delivering cultivated meat that looks like, tastes like, and has the nutritional profile of traditional meat – at scale. Meatable uses revolutionary technology to grow cultivated meat without needing to harm animals in the process and does so with a smaller carbon footprint. They are able to create 'meat' with just one single cell sample from an animal, taken harmlessly, to replicate the natural growth of muscle and fat.
It's reported that 14% of the world's global emissions are caused by the farmed meat industry. Meatable has big plans for creating actual meat that people around the world can enjoy in the future, without harming the environment or animals in the process. The team recently unveiled its first product – pork sausages. The product has the same structure, texture, and flavour that pork eaters are familiar with – the product even sizzles while cooking just like traditional meat does.
We caught up with Daan to learn more about the journey of founding Meatable, the company's future, and, the development of cultured meat. After our conversation with Daan, we are energised about the promising prospect of the future of food that will create a healthier planet.
Could you give us an overview about your background and your journey leading up to founding Meatable?
I have a background in cell molecular biology and tissue engineering and was part of the team at Maastricht University that developed the world's first lab-grown burger. Then I was a research director at New Harvest, a non-profit funding academic research in cultured meat. This made me start thinking about the enormous gaps in Europe when it comes to cellular agriculture and cultured meat.
For one thing, the process that we used at Maastricht to create that first burger used something called FBS – foetal bovine serum. This was essential to getting the cells to grow the meat but it's something that is still harmful to animals. I thought that if we were going to create meat that could feed the planet's growing appetite then we needed to do it, at scale, without harming animals, people or the environment. This was what led me to co-found Meatable.
How did you decide Krijin was the right co-founder for Meatable?
I met Krijn after he left his job at McKinsey as a strategy consultant. He was thinking about his next step and analysing the 'mega trends' he was seeing in the world such as alternative proteins and the future of food. A mutual contact introduced us and we quickly realised that we would be a great partnership to lead an innovative food tech business as I understood the research and technology side, whilst Krijn is a brilliant business mind, so we complemented each other.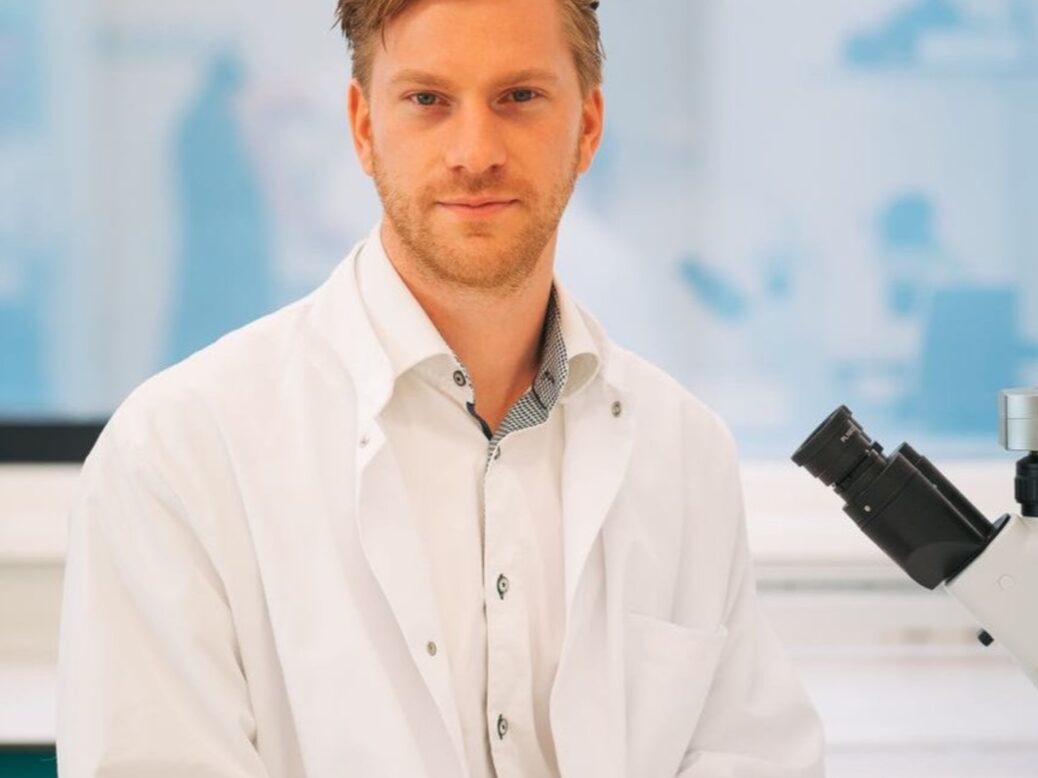 What are some of the biggest challenges you have encountered since starting Meatable? How did you overcome them?
Regulation is one of the biggest challenges for us as a business. There are so many reasons that cultivated meat is part of the future of food: the ability to produce meat at scale without hurting animals, the environment or humans is very compelling given that appetites for meat are growing and so are the harmful impacts of the global meat industry. Every year, we kill over 70 billion animals for food. As well, animal agriculture is the largest cause of deforestation globally and contributes 14% of all greenhouse gas emissions.
But cultivated meat is what's called a 'novel' food so there isn't a regulatory framework there yet to enable us to sell to consumers in the majority of countries. In the Netherlands, a motion was recently passed to enable the tasting of cultivated meat under controlled conditions. Once this passes into law, which we expect later this year, we hope to offer tastings to help refine and develop our products.
Meatable recently showcased its first product – Congrats! Could you tell us more about the process of developing your first product?
This was a really exciting moment for us – not only did we get to showcase our first product, cultivated sausages, but we could also tell the world that Krijn and I tasted the product. This was a special occasion for us as it was clear that we had made something that didn't just taste like meat – it was meat.
This product was the culmination of years of R&D and iteration to make cultivated meat sausages. It's just one step on our journey to make cultivated meat available to the world.
Whenever creating any new product category or innovation, people are usually faced with criticism and skeptics. How have you managed that?
The feedback has been really positive. Yet it is a new product and there is a lot of education that the industry needs to do about cultivated meat, why it is needed and how it is the future of food. It's something we're committed to advocating for. In the Netherlands, we were part of a consortium that won a grant from the Dutch government to invest in education for consumers and enable research at major institutions. Education is a key part of enabling people to understand what cultivated meat is and its impact.
We see things starting to change. One survey last year found that up to 80% of people are open to trying cultured meat. These positive developments will help enable the industry to grow.
How have you navigated the regulatory environment around cultured meat? Where do you see it heading?
There have recently been some exciting developments when it comes to the regulation of cultured meat. In early October, US president Joe Biden announced plans to move towards cultivated meat in a new executive order in order to improve food security and drive agricultural innovation. Governments understand that they need to make investments now to enable food security for the future and cultivated meat has an important role to play.
Could you tell us more about how you approached fundraising?
Last year we raised $47 million to bring our total raised to over $60 million. We raised this funding to advance our production and diversify our product portfolio.
What does the future hold for cultivated food? 
Cultivated meat is predicted to become a $25 billion industry by 2030. The demand for meat is only rising but consumers are more aware than ever of the negative impact of the industry – for instance, CO2 emissions, unsustainable levels of water usage, and issues around animal welfare. It's thought that in the future, 60% of the meat we eat will be either cultivated or plant-based. From our own analysis, if we grow as planned then by 2035 we will have saved 17 tonnes of carbon emissions, 230 trillion litres of water and around 27 million animal lives.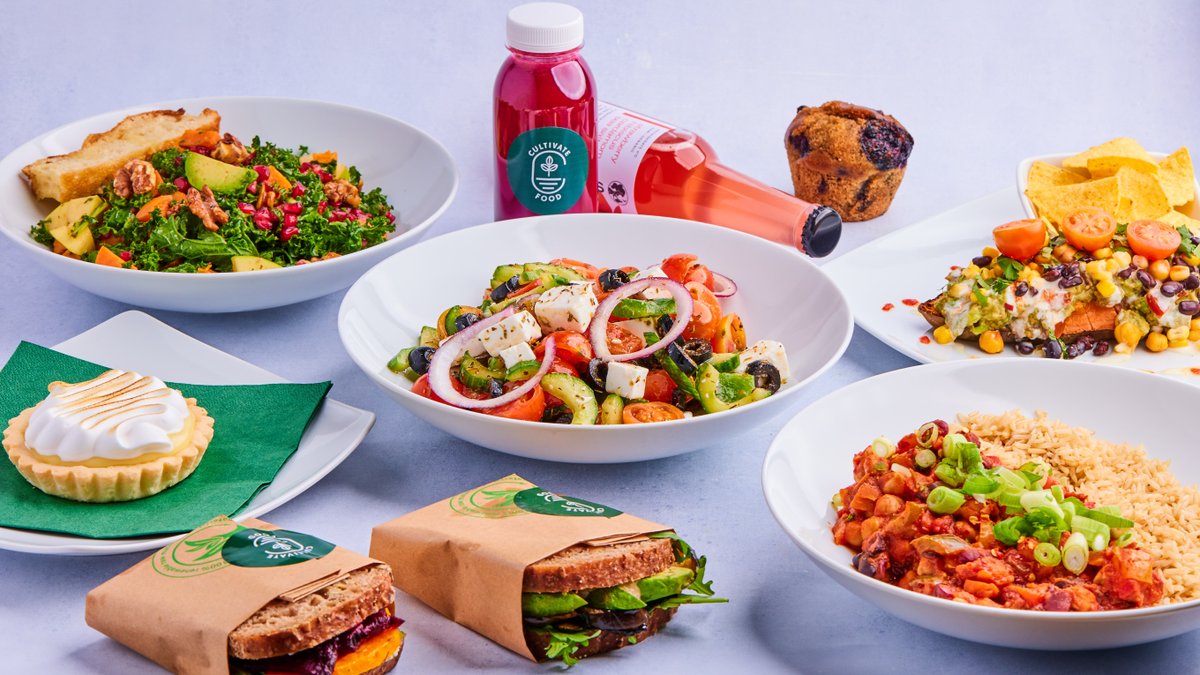 Cultivated meat is only going to be one part of the equation though. We believe the future of meat is going to be exceptionally tasty, with a minimal impact on the planet and animals – where cultivated meat is available in the supermarket, along with plant-based meat and organically grown meat so consumers have the best choice available.
We are looking forward to what's next for Meatable! Could you tell us more about what's upcoming?
We've recently expanded to Singapore – our first location outside of the Netherlands. Singapore is a global leader when it comes to cultivated meat. It was the first country to approve the production and sales of cultivated meat in 2020 as part of its 30 by 30 strategy – which aims to build up its agri-food industry's capability and capacity to produce 30% of its nutritional needs locally and sustainably by 2030. Currently, the country imports 90% of its food, with each citizen consuming an average of 62kg of meat per person annually.
In Singapore, we're partnering with Esco Aster, a contract development and manufacturing (CDMO) company. Esco Aster is the first and only production facility in Singapore that has regulatory approval to produce cultivated meats. The aim is to develop cultivated pork on a small scale by 2024 for restaurants, with the aim to have products on sale in supermarkets by 2025.