Cultivated food
In the future, Yilmaz Bora will transform the cultured meat industry
Yilmaz Bora, CEO of pioneering cultured meat company Primeval Foods, has been at the vanguard of the ethical meat movement for years, developing a humane system to grow only the highest-quality meats from sustainable sources. In this exclusive interview, Yilmaz talks about why he thinks investing in alternative proteins is one of the most promising ways to create an ethical infrastructure that benefits our health and the environment.
Who is Yilmaz Bora?
Yilmaz Bora is a serial entrepreneur and founder of Primeval Foods, a company focusing on cultured exotic meats. Born in  Istanbul in 1993, his parents both hold law degrees. Yilmaz founded Primeval Foods out of concern over animal welfare. Along with the awareness of how many animals are killed to feed the growing population, he wanted to create a more ethical infrastructure for the meat industry. He's been vegan since Ace, his French Bulldog, started nudging him toward a vegetarian diet. I've always been passionate about animal rights, says Yilmaz. It's why I started this company.
How Ace ventures come into existence
Five years ago, Bora saw a French Bulldog puppy in a pet shop with a square head, dark eyes, and cute floppy ears. Ace was given to it when it was brought in. He even named and then his investing company Ace Ventures came into existence after his French Bulldog, his best friend. He started Ace Ventures in 2020, investing in alternative protein startups.
His goal is not just for people to become vegan but also for the public to see how crucial animal welfare is. He hopes his investments will help create better alternatives to meat. I want people to know about this problem, says Bora. I want all these animals that are being killed and suffering so much to liberate. That's why I'm doing what I'm doing – they deserve it for a simple pleasure as "food."
Brief History Of The Companys
In 2020, Yilmaz Bora launched Ace Ventures in London, UK, and started to invest in alternative protein startups in the US, UK, and EU. Through his work at Ace Ventures, he also learned about various other ways to engage with activism that are more effective than mainstream activism. He understands now that activism is not enough in today's capitalist world to make a meaningful impact on animal welfare. 
A while later, he realized it was not enough. He began to consider what could be done differently. There needed to be a bold move to save the environment and free the animals from what's happening in the world. He set up Primeval Foods, a cultured meat company with a mission to abolish animal suffering by targeting non-vegans. They're working on cultivating exotic species like lions, tigers, zebras, and more, different from other cultivated meat companies.  As they grow, their capacity to bring innovative solutions to the issues of food insecurity and environmental devastation.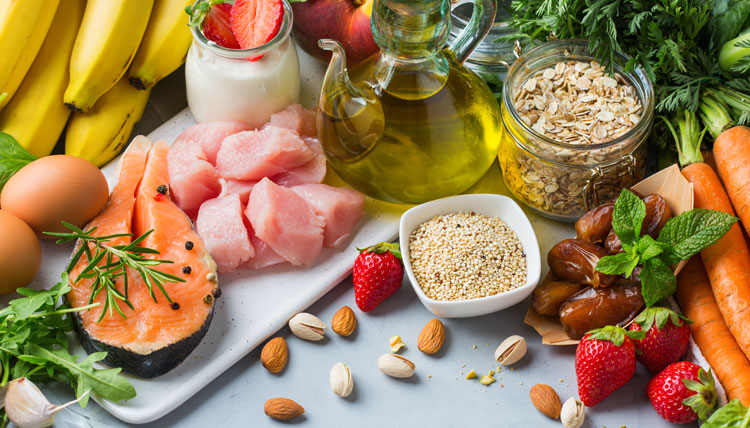 Lion burger is going to blow your mind
The most popular animal meat in the world is the cow, but what if we told you there was an equally rich, delicious alternative that's been called the most sustainable meat in the world? It's a lion. And it tastes like beef. Primeval Foods is just one of many new companies trying to cultivate meats, but they are working on exotic species like lions, zebras, elephants, and rhinoceroses. The important thing is it's lab-grown, so no animals are harmed, which makes this more ethical than any other meat out there! We started working with lions because they have a distinct taste, smell, and texture that cannot be replicated by cows or chickens.
Meat production is one of the biggest industries on earth, with some estimates claiming that livestock makes up 51% of global greenhouse gas emissions. Primeval believes we can help combat climate change without sacrificing our carnivorous needs by growing proteins in labs instead of raising cattle. According to CEO Yilmaz Bora, we want to target carnivores and heavy meat-eaters rather than vegans or vegetarians. And he believes that must be the whole purpose of launching an alternative protein startup. If people know about the environmental effects of meat consumption, then it may motivate them to eat less.
Getting There – What's Next?
To launch the world's first company to cultivate and sell lion meat in Europe and the US, they are also building a plant-based meat brand that will achieve price parity with conventional animal meat. Our ultimate goal is to create an ethical infrastructure for any kind of meat, says Bora. First, by producing sustainable and affordable food at scale; second, by democratizing access to the most scarce resources of our time (clean water, fresh air); third, by making moral decisions based on shared values.
Its mission is to help move humanity toward a planet-friendly diet. Soon they will launch cultivated lion meat in Europe and the US, one offering only plant-based meats–that show how the demand for alternative proteins can grow even when people eat their preferred type of protein.
The future of food is not about meat or no meat; it's about diversity. Being successful on a planet with limited resources means making responsible decisions that reduce our environmental impact. We can't just keep adding more carbon dioxide into our atmosphere if we want there to be any wild spaces left for future generations.