Cultivated food
Steakholder Foods Unveils Its New, Highly Marbled 3D Printed Beef Cuts
Recently, international deep-tech food company Steakholder Foods Ltd announced the release of a new, 3D printed meat cut called Omakase Beef Morsels. The richly marbled structured meat product is the first of its kind and was created using a specific 3D-bioprinting technology that was recently patented by the company.
As you might know, the use of 3D printing for the creation of foods has become a big thing over the last few months and it continues to expand steadily. Ever since the food industry discovered what benefits the use of additive manufacturing has in store, food companies keep on coming up with creative new ways to 3D print food. One of those companies is Israel-based Steakholder Foods.
The food producer, formerly known as Meatech, has already been offering a variety of 3D-printed meat products, which have been produced by utilizing 3D printing technologies. Last year, for example, the company unveiled a bioprinted 3.67oz (104g) steak, which was at that time the largest cultured steak worldwide. The company's latest achievement, the Omakase Beef Morsels, is an impressively structured meat cut, which was inspired by the famous Japanese Wagyu beef.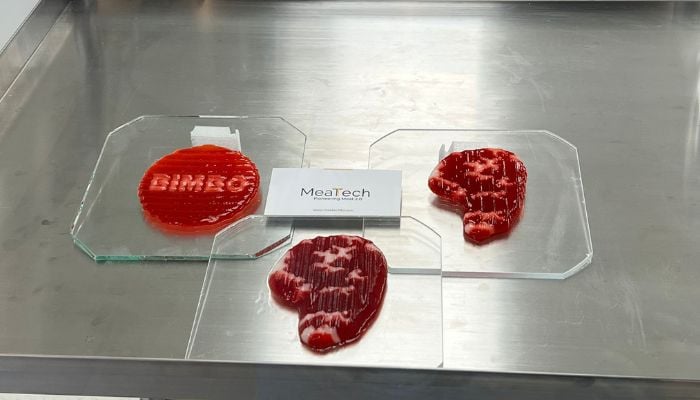 Creating The 3D Printed Cultured Beef Cut 
To produce its slaughter-free meat products, Steakholter Foods uses a cutting-edge 3D bioprinting technology, which was developed by a team of the company's house-own mechanical engineers and cellular biologists. The way the meat is created is that at first, two special kinds of bio-ink are produced using lab-cultured animal cells, one for muscle and one for fat. After that, the product is printed layer by layer, in which the two bio-inks are applied in a variety of different sequences.
By having precise control over the application of both inks, the juiciness and marbling of the cut can be optimized. In addition to that, the technology allows the 3D printing of the product in any shape, width, and marbling ratio. The result is a delicate piece of tasty meat, that can be prepared for a delicious meal.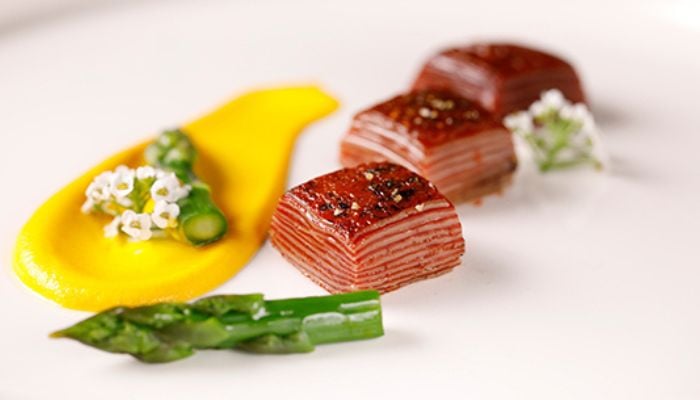 Arik Kaufman, Steakholder Foods' Chief Executive Officer, is excited about the new product, stating, "This product marks a major breakthrough for us and for the cultured meat sector in general. It is the result of a lot of hard work and our desire to attain the highest standard of meat possible through bioprinting and cell cultivation processes. It also marks a significant milestone in our quest to perfect the "holy grail" of meat — steak. We see Omakase Beef Morsels at the intersection of food, technology and fine art. We want to inspire chefs around the world to create mouthwatering culinary masterpieces and unforgettable dining experiences."    
By creating new products such as the Omakase Beef Morsels, Steakholder Foods' main goal is to offer slaughter-free foods that present an alternative to industrialized farming and fishing. By aiming to remove the need to raise animals for the consumption of meat products, the company is eager to help reduce the food industry's impact on the environment and make food production more sustainable. To find out more about Steakholder Foods, visit the company's website HERE.
What do you think of Steakholder Foods' 3D printed meat? Let us know in a comment below or on our LinkedIn, Facebook, and Twitter pages! Don't forget to sign up for our free weekly Newsletter here, the latest 3D printing news straight to your inbox! You can also find all our videos on our YouTube channel.
*All Photo Credits: Steakholder Foods